Drs Ardis Ardiel and Cindy Lennox together, have over 60 years of animal care expertise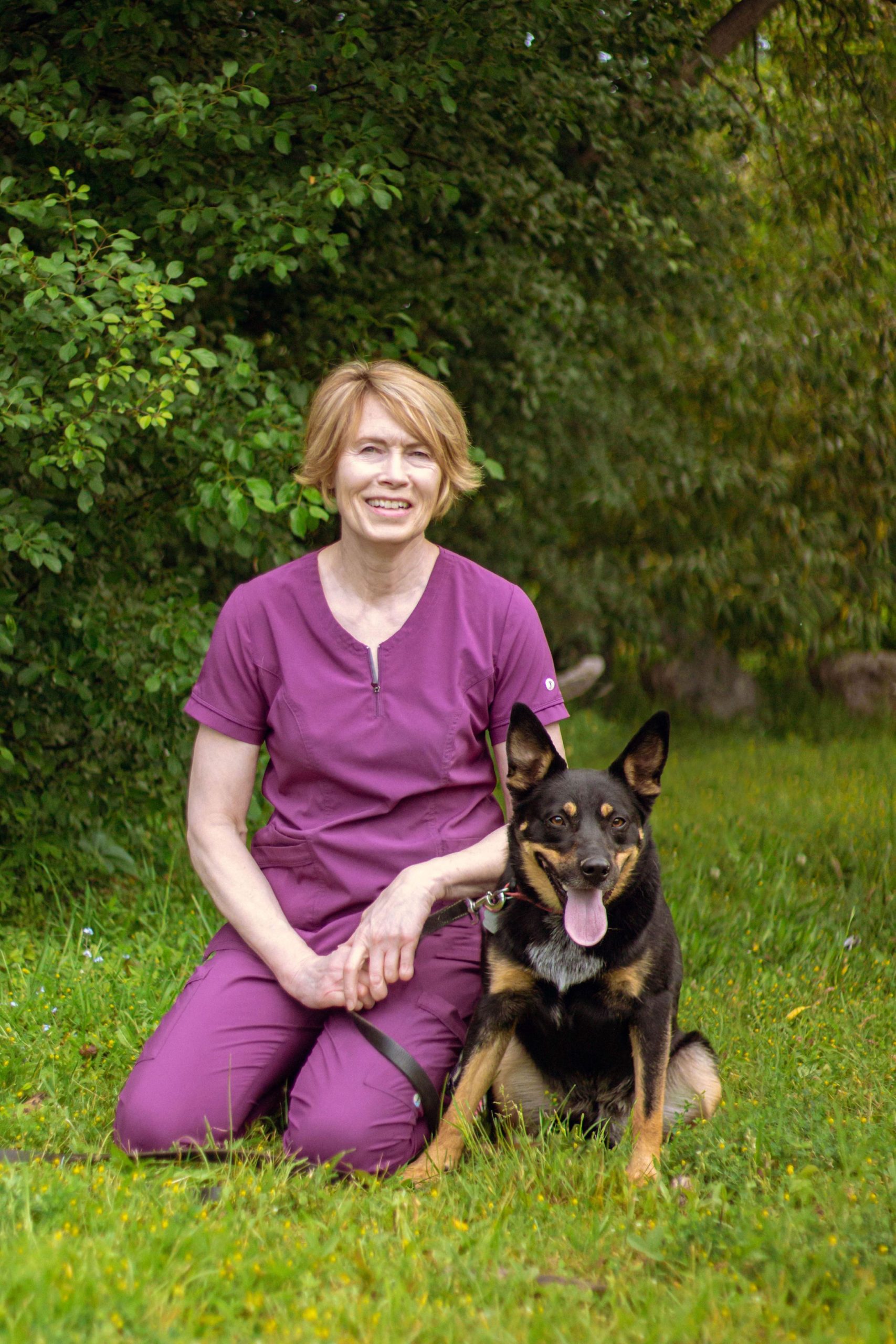 Dr. Ardis Ardiel
Dr Ardis Ardiel, following in her father's footsteps, graduated from the Ontario Veterinary College in 1983. After gaining valuable experience over several years working in a busy practice in Toronto, she returned home in 1989 purchasing her fathers' veterinary practice, the Meaford Animal Clinic. Her dream of a larger, spacious hospital became a reality in 1997 with the construction of the Ardiel Animal Hospital. The Collingwood location, the Balsam Veterinary Office was opened in 2005. Over the years, Dr. Ardiel has developed a special interest in oral care, including dental surgery and internal medicine. When not at work, she enjoys the Beaver Valley, hiking, biking, skiing, snowshoeing, gardening, cooking, and caring for her horses. Her family includes multiple felines, canines and equines.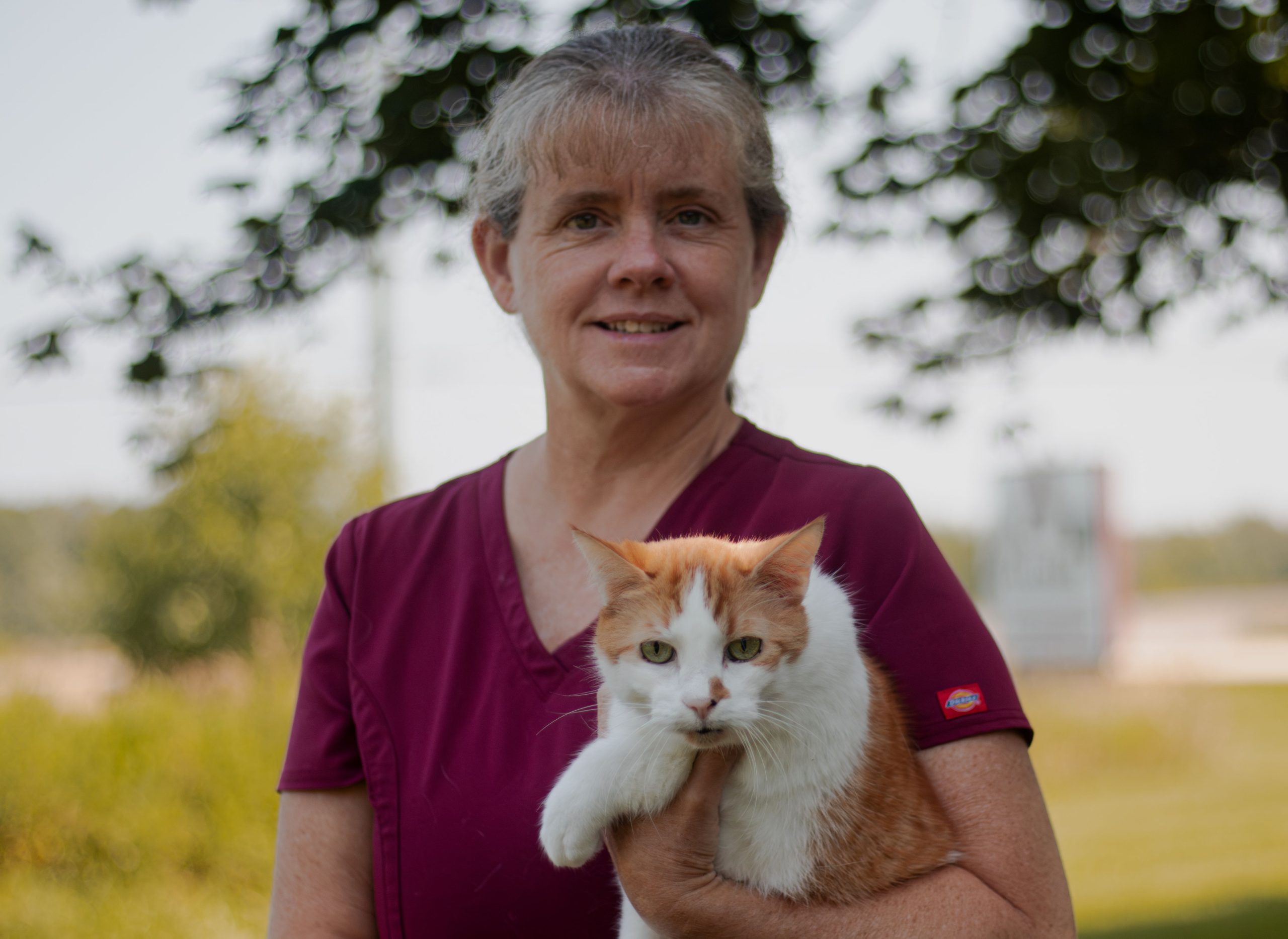 Dr. Cindy Lennox
Dr. Lennox graduated from the University of New Hampshire in 1985 with a Bachelor of Science Degree. She then attended the University of Tennessee and completed her Doctor of Veterinary Medicine in 1988. She practiced Veterinary medicine in the states for 8 years before moving to Thornbury in 1996. She joined the team at Ardiel Animal Hospital in January 2001. Dr. Lennox has a special interest in ophthalmology and ophthalmic surgery. When not working she spends time traveling with her husband on their motorcycle. She enjoys spending time with family and friends, attending sporting events that her son and grandchildren participate in, making crafts with her grandchildren and volunteering in the community. Her family shares their home with their dog, Tessa and cat, Arnie.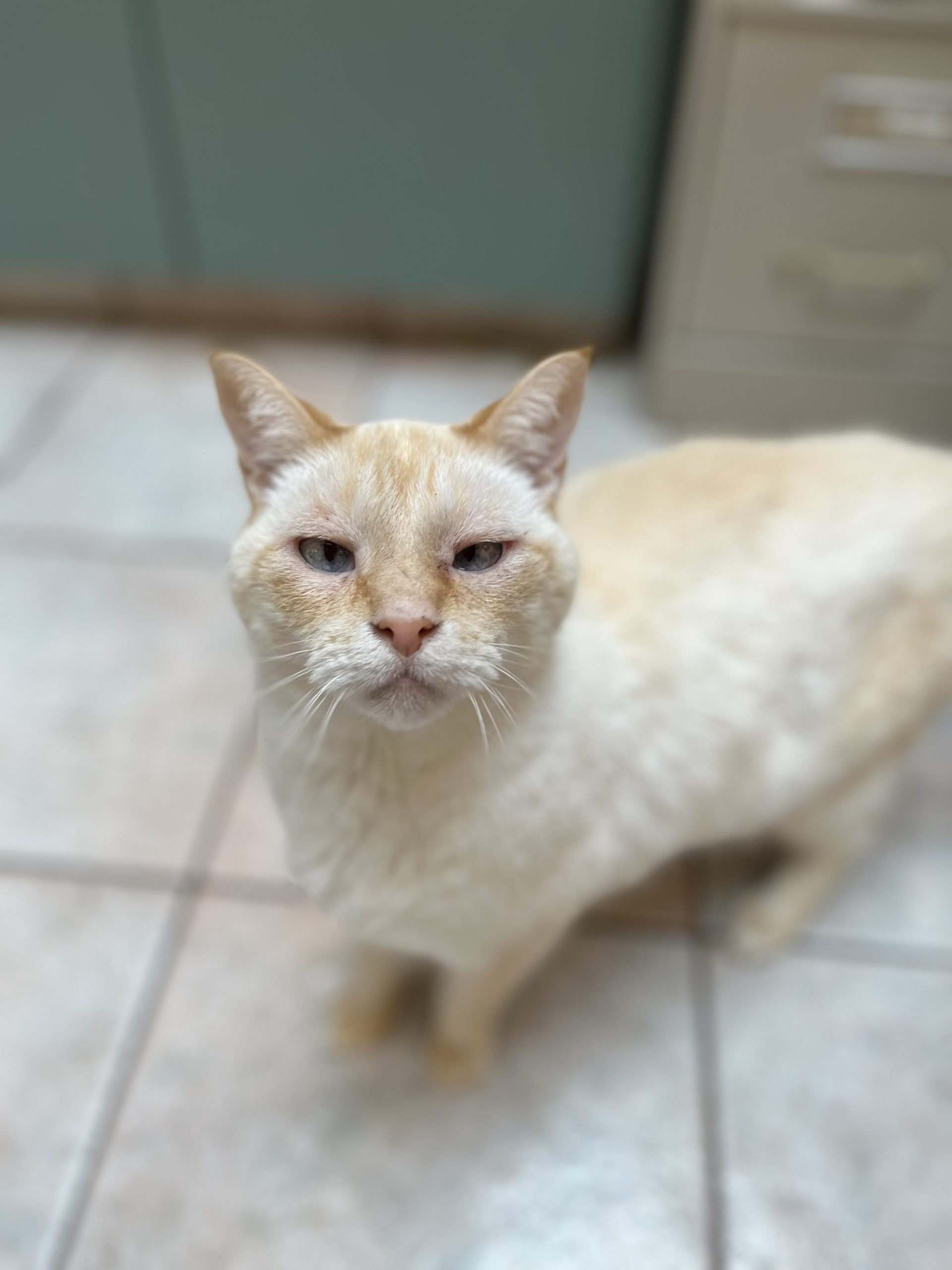 Stanley (Clinic cat)
Stanley has been our resident clinic cat for the last few years. He is living out his retirement getting all the love and affection from not only our team but the patients that visit us daily. Stanley's best bud is Dr. Lennox's cat Arnie. They enjoy playing and exploring the clinic when Arnie comes to board with us. Stop in to meet your next friend in Stanley. 
Jodi (RVT)
Jodi joined the team in March of 2022, as a Registered Veterinary Technician and Managerial Lead. With many years of experience in veterinary medicine, her career has covered emergency medicine, dentistry, internal medicine, oncology, and neurology. Jodi is very excited to meet the community we serve and welcomes you to drop in and say hello. In her spare time, she spends quality time with her husband, three children, and many beloved rescued pets.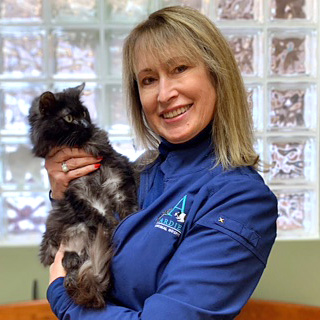 Lauren D (CSR)
Lauren D is a Veterinary Technician and Receptionist who works primarily at our Collingwood location. Lauren has been with our practice since 1979, her many years in the business make her a valuable asset to our team.  In her leisure time, Lauren enjoys gardening, travelling, taking road trips and spending time with friends and family.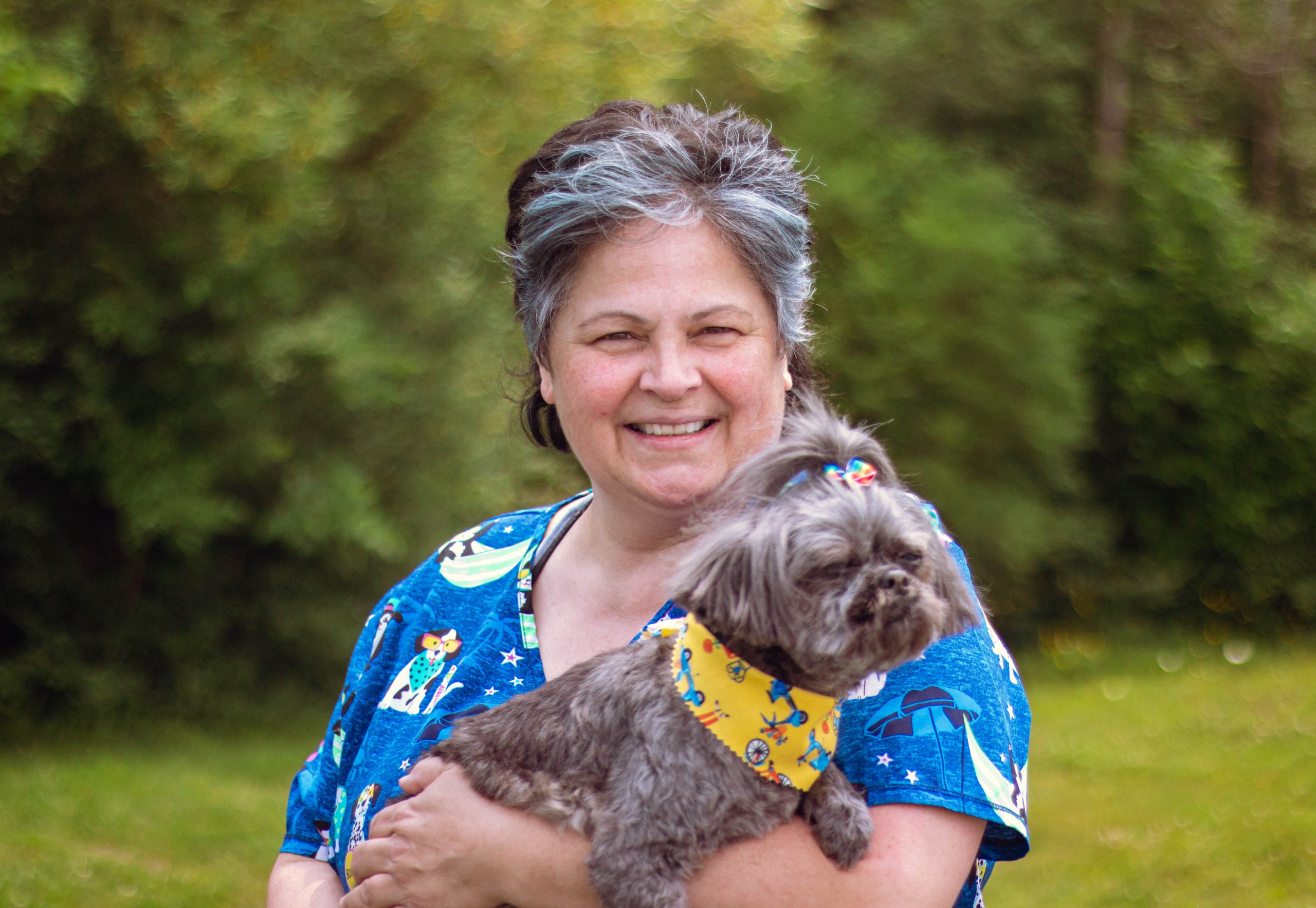 Laura (Groomer)
Laura began her grooming career in 1981, serving clients in the East end of Toronto for many years and then ten years in the US, returning to Canada in 2008 and relocating to the Simcoe area in 2013.  Building clientele in this area continues to be rewarding for Laura.  "I have been fortunate to have found my passion for grooming early in my life and continue to do so".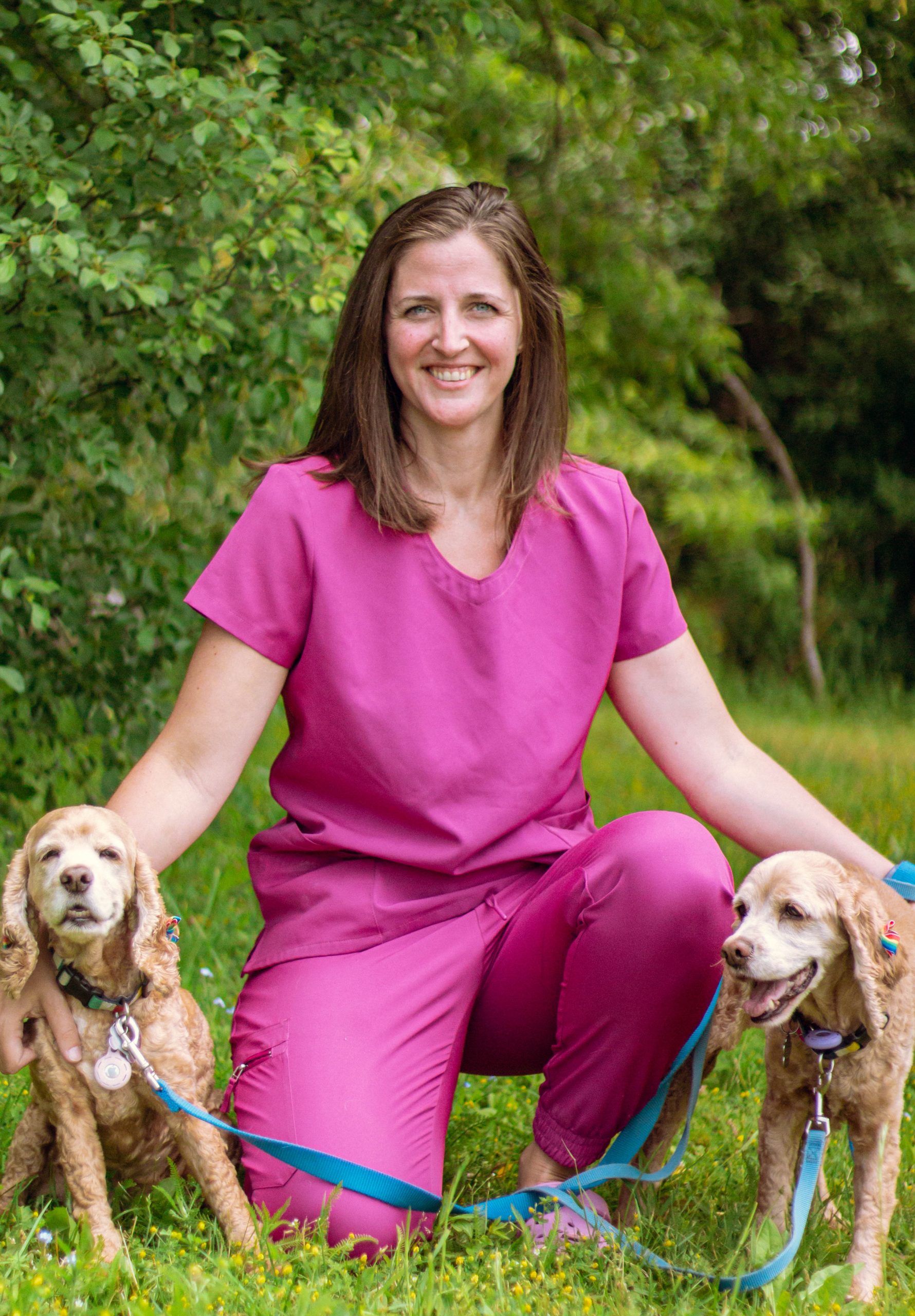 Rebecca (CSR/ACA)
Rebecca joined our team in 2013. Prior to that, she completed the Veterinary Assistant Program through Georgian College. Rebecca works as our Receptionist/Assistant in our Collingwood location.  In her time away from work, Rebecca enjoys being active outdoors and spending time with her two cocker spaniels.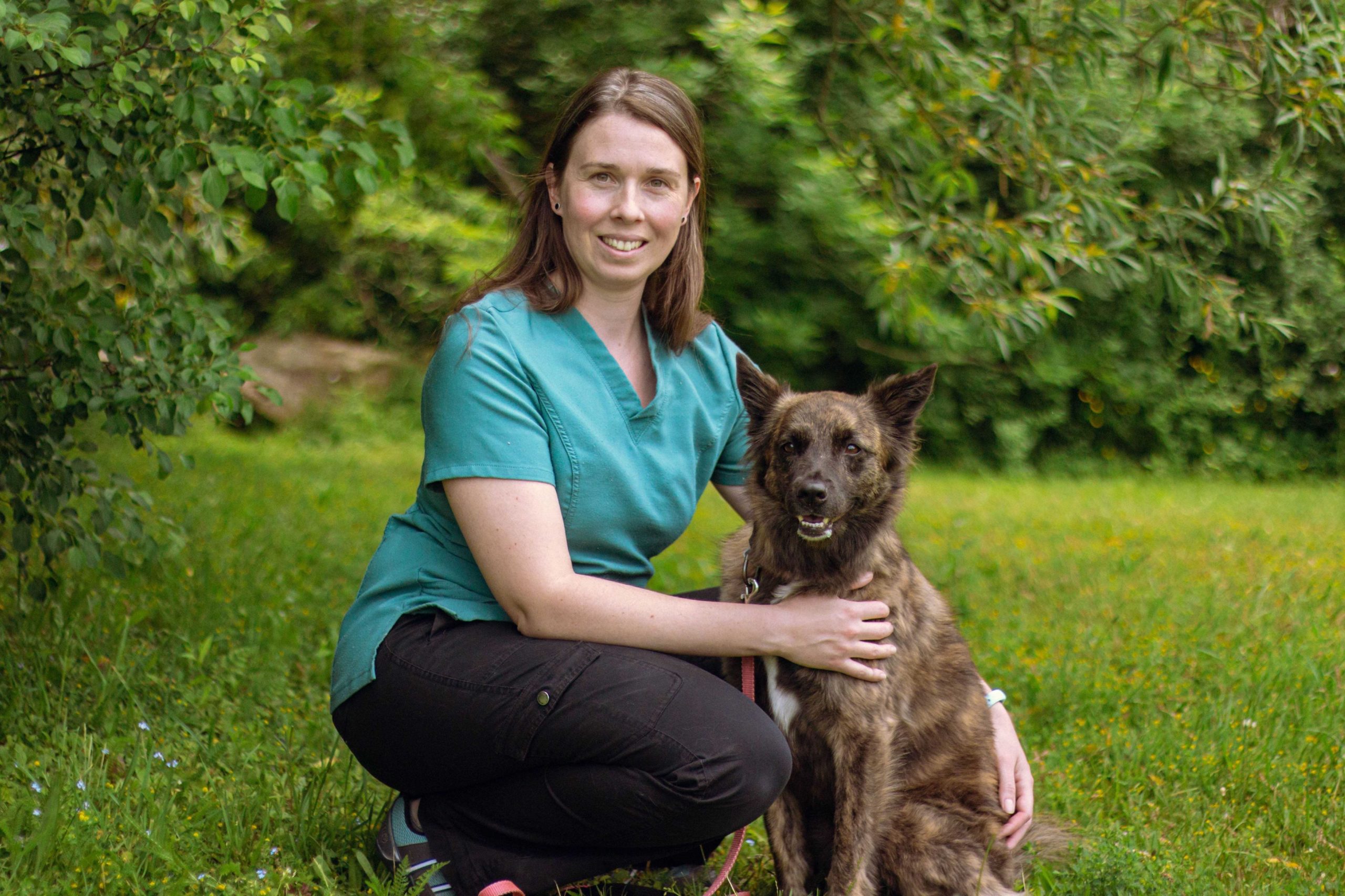 Lauren (CSR/ACA)
Lauren was born and raised in England and has always loved animals. Since moving to Canada in 2009 and settling in Collingwood she has been working with animals in some capacity for most of those years.  Lauren was pleased to join the team in June 2022 and loves getting to meet all the patients at Balsam.  When not at work she can be found spending time with her family, preferably outdoors, or hanging out with her pets, dog Mannie and cats Maisie,  Martin and Mimi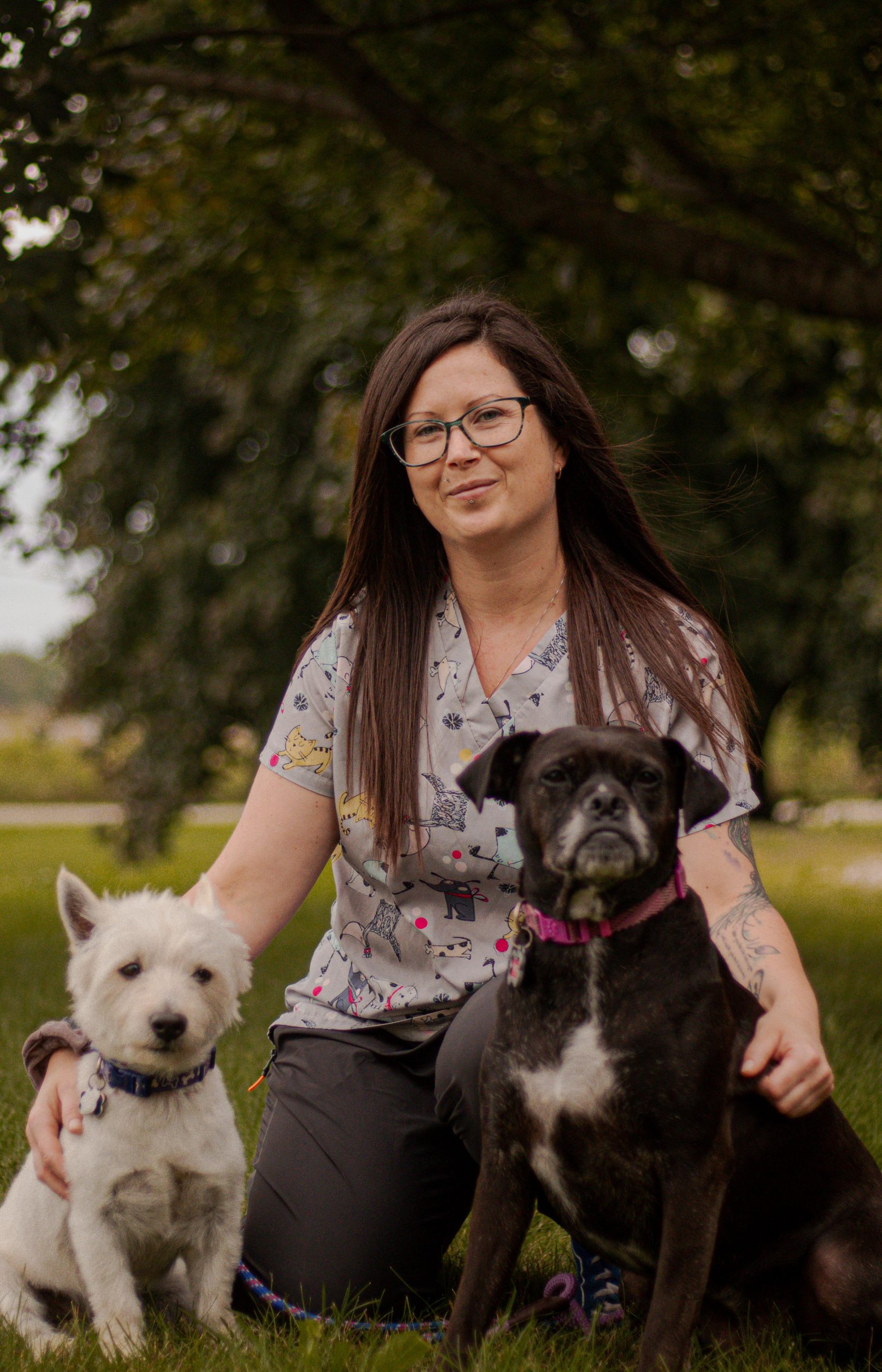 Melanie (Kennels)
Melanie has worked as a PSW in a long term care facility for the past eight years as well as volunteer work at The Grey Bruce Animal Shelter. She had decided to take her kind, compassionate care over to our kennel department in October 2022. Melanie has always had a strong passion for animals and has two dogs (Penelope and Stanley) and two cats (Izzy and Vinny). When not working she enjoys time with friends and family or cuddled up to a movie with her fur babies.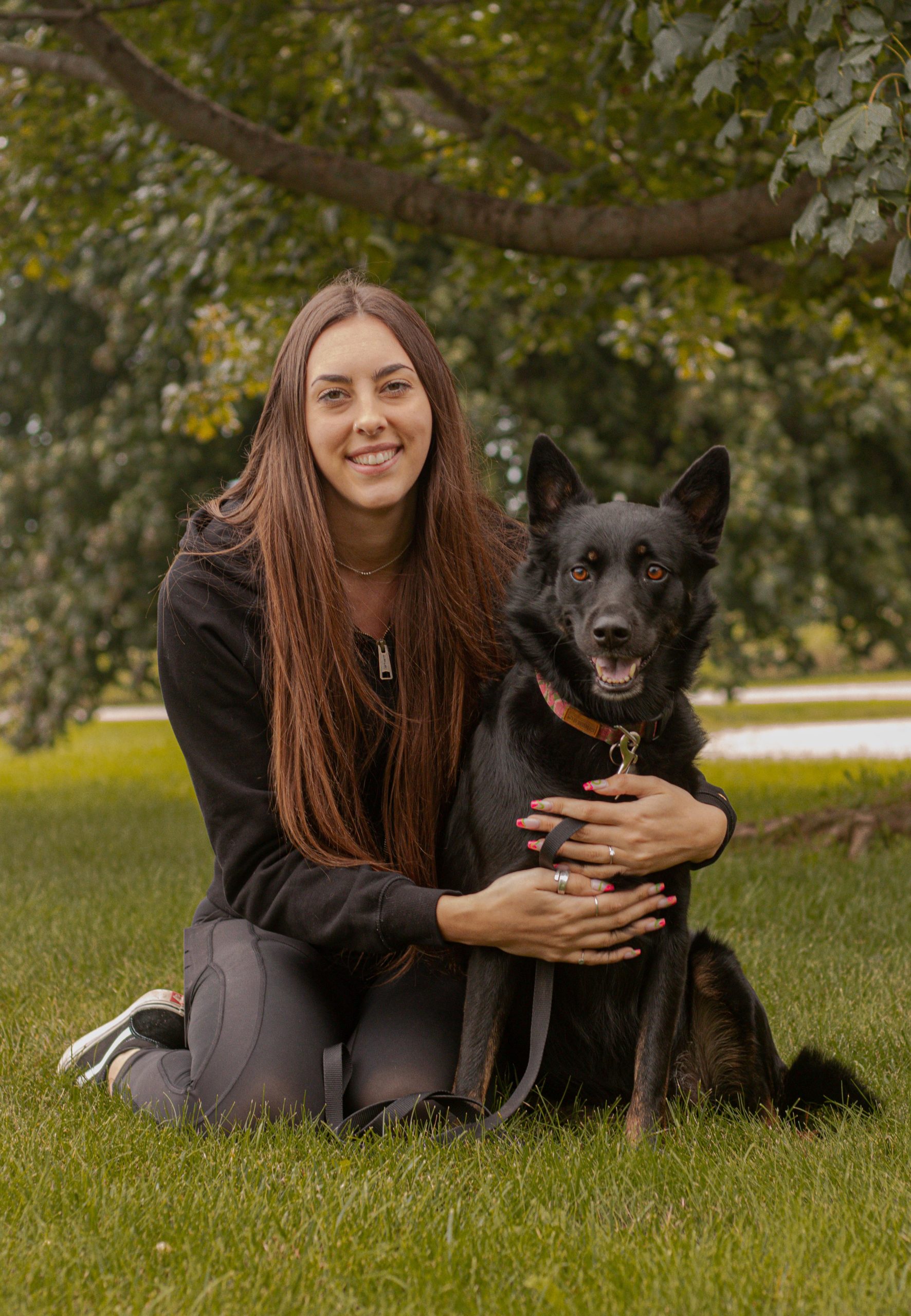 McKenna (CSR)
McKenna is one of our Veterinary Receptionists and has been part of our team since August 2022. When she isn't working, she enjoys walking her 2 dogs Myah and Axel on their orchard, lounging in her bay window reading a book with her 3 cats, and spending time with her family.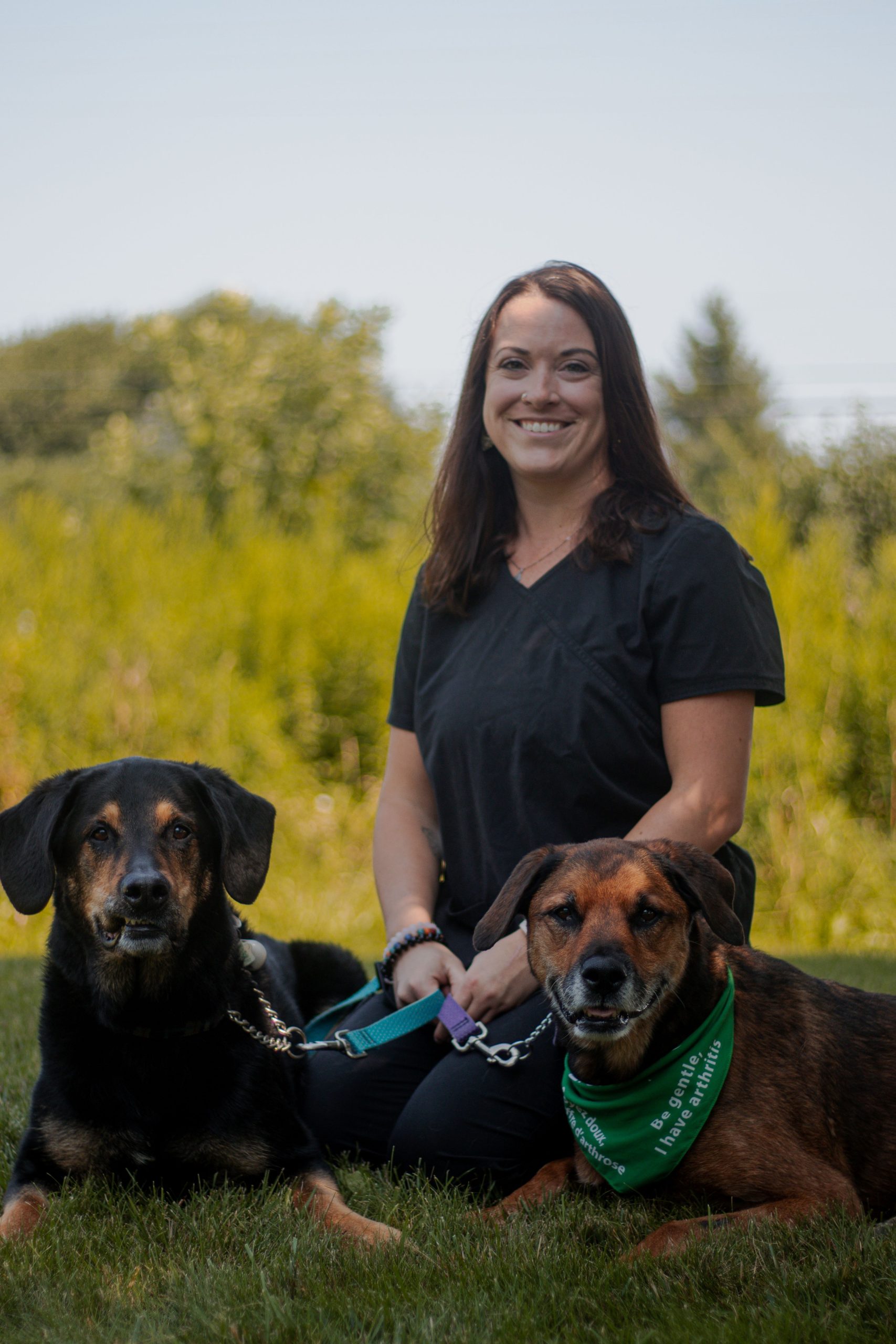 Breanne (CSR, ACA)
Breanne is one of our Veterinary Receptionists and has been a part of our team since June 2017. Breanne enjoys spending her spare time with her significant other and their two dogs, Champ and Roxy.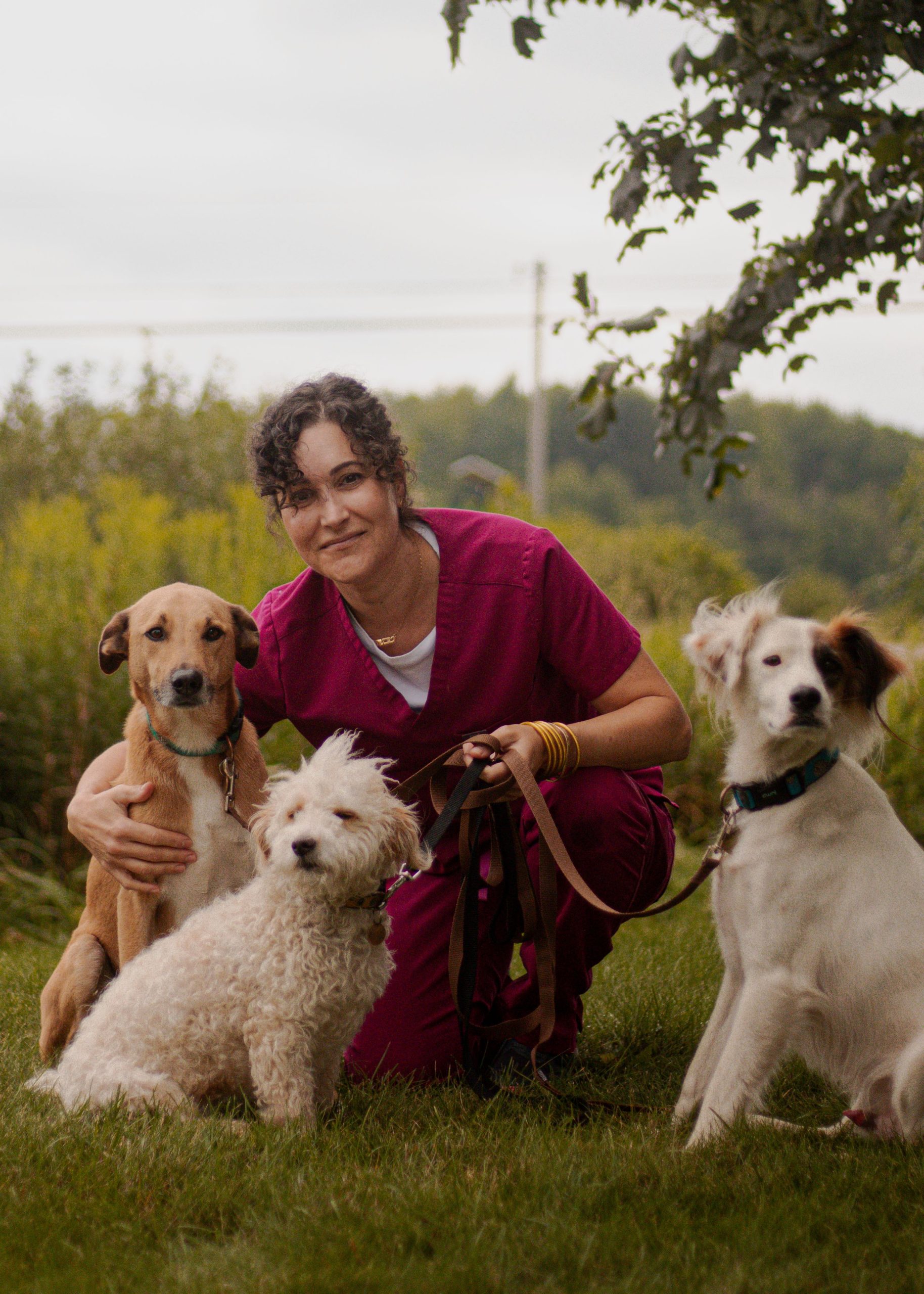 Beth (CSR, ACA)
Beth is one of our Veterinary Receptionists and has been with us since 2018. When she is not working she spends her time running Love of Brian Farm Sanctuary, a safe haven for rescued farm animals. She lives with her husband, two cats and adorable dog, Cricket.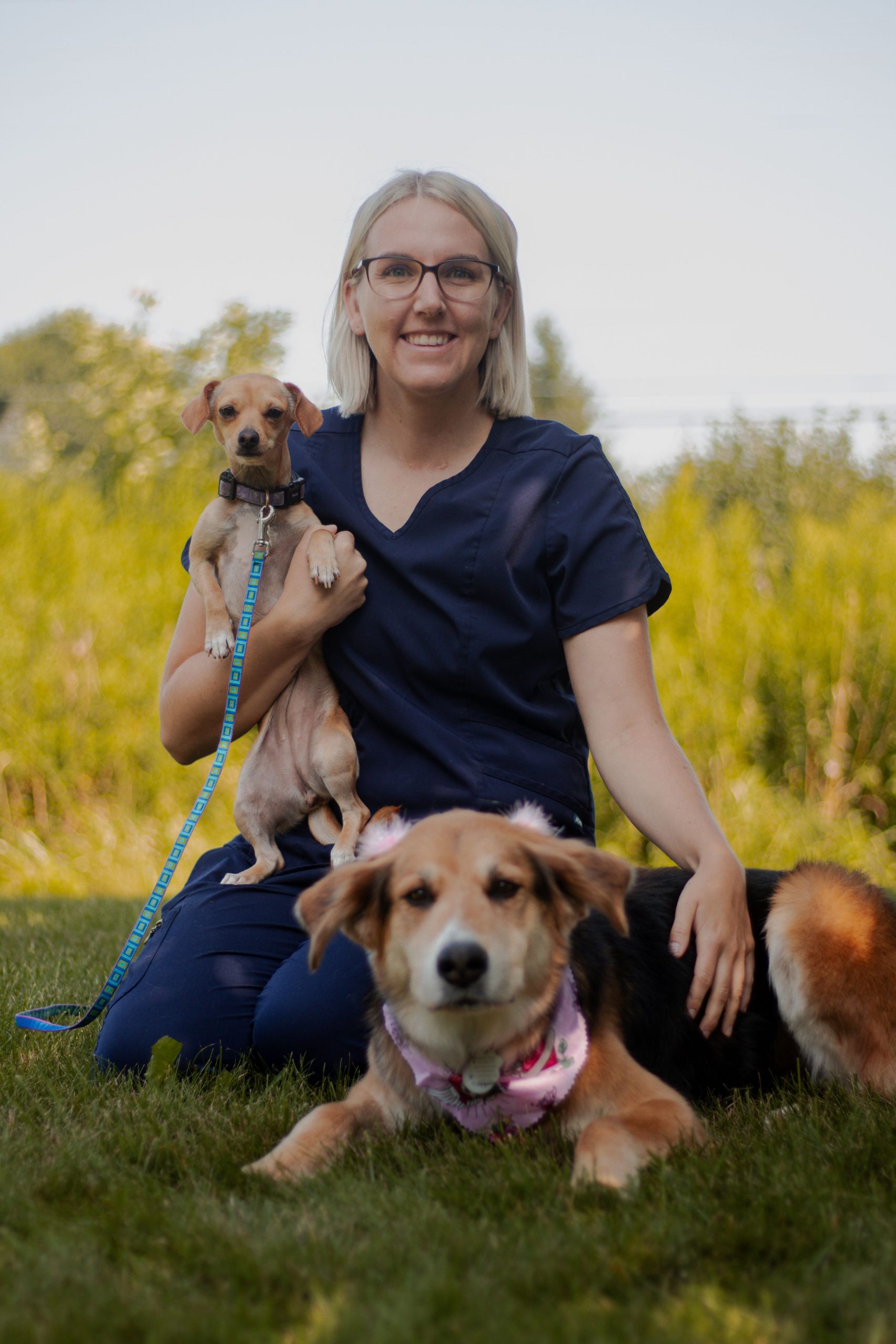 Courtney (VT)
Courtney graduated from Ridgetown College in 2013 from the Veterinary Technician program. Prior to that she completed a Bachelors degree from the University of Waterloo in Social Development Studies. She has been practicing as a Veterinary Technician since 2013. Courtney has a keen interest in Dermatology and Dentistry. When not working, Courtney can usually be found spending time with her husband and daughter or at the barn with the horses.
Get In Touch.
If you have a question or would like to make an appointment for a consultation,
send us an inquiry and we will get back to you as soon as we can!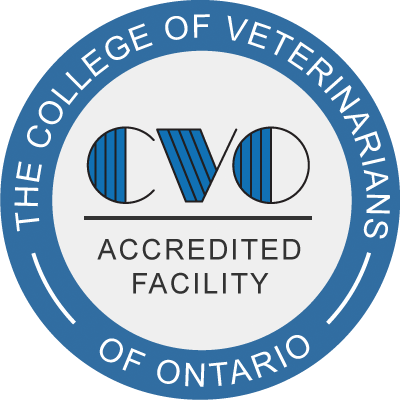 Ardiel Animal Hospital - Balsam Veterinary Office © Copyright 2019.